For anyone interested in getting a disc golf gift for a friend or family member, you absolutely, positively need to read this article! It offers a great list of awesome disc golf gift ideas for you. These will all make great gifts and themed around the sport of disc golf.
There are a lot of gifts out there that we can give to those we love, but not all of these gifts are best. We have all received a disappointing gift, which goes double for gifts around the holidays.
In this article, we will be going over the top 9 best disc golf gift ideas that your disc golfer will appreciate receiving.
Top 9 Best Disc Golf Gift Ideas
Disc Golf Rangefinder
There is no doubt that one of the best disc golf gifts is the rangefinders. For those who don't know, a rangefinder does exactly that – finds your range by taking distance measurements. Disc golfers had them years ago before they were widely accepted in regular golfing society.
An advantage that these rangefinders bring is the speed with which you can determine the distance of your shot. This ultimately assures a better result when playing the game and assuming you're an experienced enough player to have scored relatively well in your last tournament.
The benefit of buying rangefinders as a gift is that you can save money and still get all the features you need. It is a low-cost option, but you still get more than enough features, and it is very durable.
More expensive models are more robust and have longer viewing ranges, but they are not necessary as we are talking about underhand throws here.
Disc golfers need a rangefinder.
Gift Cards
If you are looking for a way to show your friends who love disc golf fanatics just how much you care about them, pay attention to which store sells the accessories they like and treat them to a gift card.
It is awesomely thoughtful in this sense because you are not only treating someone right but also supporting their favorite hobby at the same time!
Disc golf store gift cards make fantastic gifts for new and engaged disc golfers. You can either get a physical or electronic gift card code immediately delivered to a receiver's email address that you choose during check out.
FlighTowel
Every disc golfer loves to have a FlighTowel. They use towels to practice their throwing motion, but they have one major problem – they can't replicate the feeling of gripping a disc.
The FlightTowel helps solve that problem by giving players just enough of a disc's edge so they can practice the feeling of gripping a disc and throwing it like normal!
If you know the type of disc golfer who practices over and over again, they might be a FlighTowel kind of person. This can inspire them to practice more because they have a bag that is better suited for their need to learn consistently. It would be simple and effective to give this as a gift.
Perfect gift to give to disc golfers.
Bag
A new disc golf bag is a great gift idea for any player, regardless of their experience level. Whether they are newer to the sport or a seasoned veteran, it is important to have the proper storage space and support system for throwing arsenal.
Like most sports where equipment is involved, you will likely get a new one down the line. This is either because the old model wears down eventually or because there are so many more discs that one player needs to carry.
As players get more involved in the game, many find that they have specific requirements for the designs of the bags they use. If they already have a premium level bag but still would like to upgrade to an even better model, we suggest researching carefully and finding one that suits their tastes on the course if possible.
Cart
The next step up from having a bag for disc golf is to get a pushcart so you can rest your tired arms. Disc golf carts are generally more expensive than bags, but some people prefer using them because they can run or walk while using the cart instead of always having to hold the bag.
Even young disc golfers can get stressed out, carrying bags with too much weight and without enough cushion for their shoulders and back. Some disc golf cart models are constructed in such a way that players can sit on them during games, providing a place to rest when waiting for others to throw.
You will want to make sure that either their current bag will fit on the carts they have or that they will easily be able to transfer their existing discs over into the new bag.
Stool
It can get tiring standing around or waiting for the match to begin! Most players bring out stools to help as they wait for their turn to go up onto the field or court. Stools are great for standing for long periods for players in the league and tournament rounds.
Therefore, having a stool as a gift is an excellent idea that you can give to your disc golf lover. Remember to pick small, light-weighted to carry around and fit in their bag easily.
DiscDice Game
If you cannot afford a fitness accessory that helps with the performance that they need, an alternative would be to get them a fun game-like DiscDice. When playing disc golf, the DiscDice can make all the difference between winning and losing by adding a bit of variety to the game!
These little kits are a great way to spice up your game and encourage friendly competition between friends! Who knows, maybe someone has dice made out of discs lying around like dice made out of discs.
Disc Golf Dice Game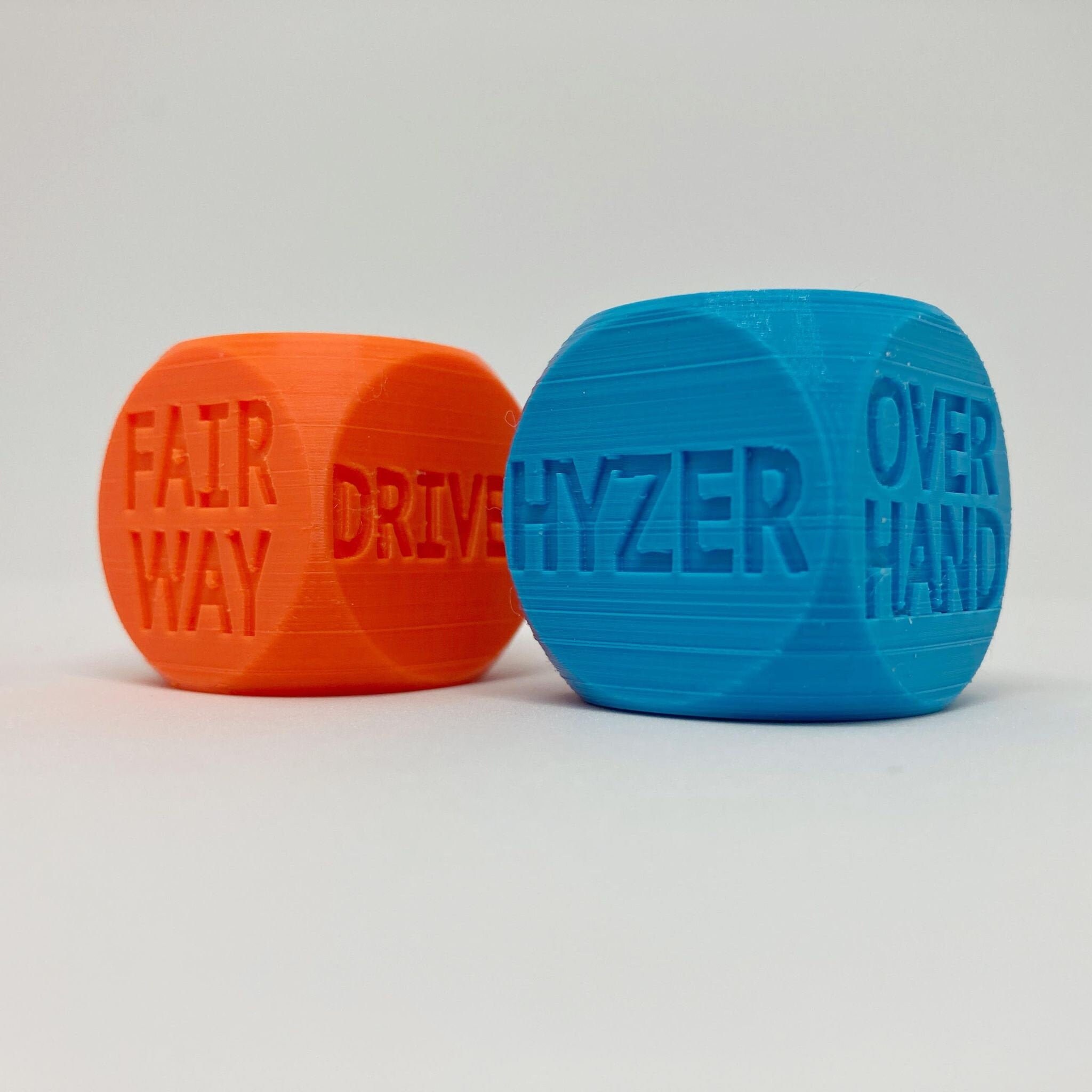 Source: Etsy
Ript Revenge Card Game
Ript Revenge is a hilarious game for anyone who loves to play disc golf. If your friends enjoy their games with some spice of excitement, look no further! This game makes an excellent gift for more than two people because it can bring joy and laughter during a round at the disc golf course.
Ript Revenge is meant to be played on the course, although you might want to try and find a spot in an alley downtown or even under the stars on a clear night. In any case, when you're looking to entertain multiple people at once, Ript Revenge would be best suited as a present.
Funny Shirts
Last but certainly not least, one of the best things disc golfers enjoy receiving as gifts are t-shirts, which happen to be both fun and stylish garments.
You will find a variety to choose from online that feature common sayings and phrases familiar to most disc golf enthusiasts instead of buying generic shirts found at department stores or other sources.
Related
How To Throw Disc Golf Farther
Conclusion
It can be difficult to buy gifts for your loved ones, and it is especially difficult to buy gifts for a disc golfer, because what do you get for someone who has everything?
So we hope you enjoyed our list of the best disc golf gift ideas. These gifts are very suitable for your gift-giving needs, whether you are shopping for a beginner, a pro, a collector, or someone who loves the outdoors.
We hope that this has been helpful to you and that you can find something for the disc golfer in your life. If you have any questions or concerns, please feel free to contact us anytime. Thank you for reading, and we hope to hear from you soon!
Further Reading